Helping our members earn extra cash + cashback rewards to save, get out of debt, and give back to their communities.
---
The Difference Extra
Cash Can Make
An Extra Buck a Day.
Earning just $1 extra per day could easily pay for meaningful expenses like cell phone, internet bills, gas, or renters insurance.
A Few Extra Bucks a Day.
An extra $100 per month could pay down credit card debt, cover the monthly medical bills, cut years off student loans, or support your favorite charity.
Introducing the Bright Bucks(SM) Experience!
---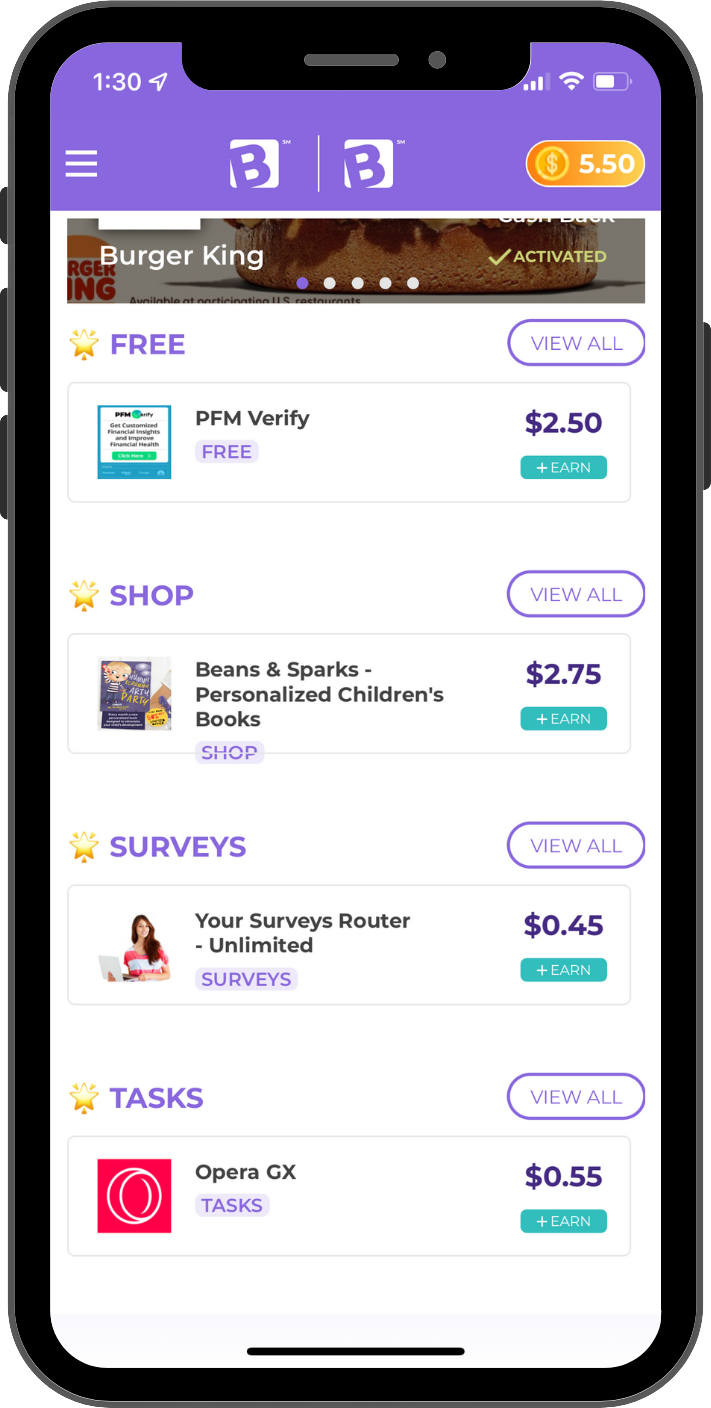 We will continue to add more opportunities to earn
Keep Earning…. With Cashback Rewards!
Earn Cash while Shopping (as usual)
Earn 1% to 20% Cashback (not points) at participating merchants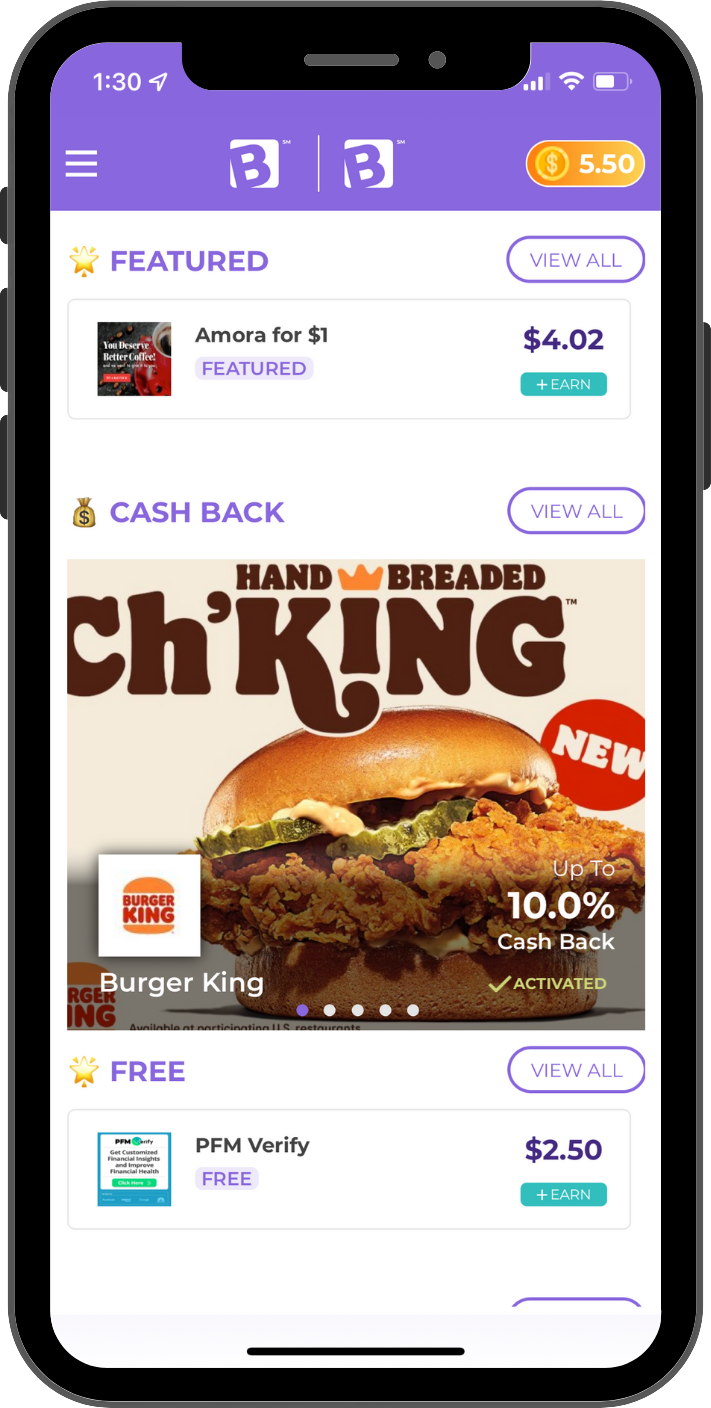 Easily Transfer your cash
– Where you want it to go
Earn Cash not points – Payout without long delays – You are not limited to gift cards!
---
Once you reach $20 in rewards, you choose where to direct the cash:
Deposit Money
Link to your bank account (checking or savings).
Donate Earnings to Charity
Select from various charities to donate all or part of your rewards.
Community Benefits
Non-profit organizations are in need of funding and we are generous!
1.6 Million
ORGANIZATIONS
From churches to food banks to cultural centers,
there are more than 1,570,000 tax exempt 501(c) organizations in the United States.
Americans are generous. Total charitable giving in the United States in 2018 was ~ $427 billion.
Earn Money. Make a Difference
High Level Security
We're serious about your security, and we protect your data. We believe your data belongs to you. We help you make money with the data you choose to share.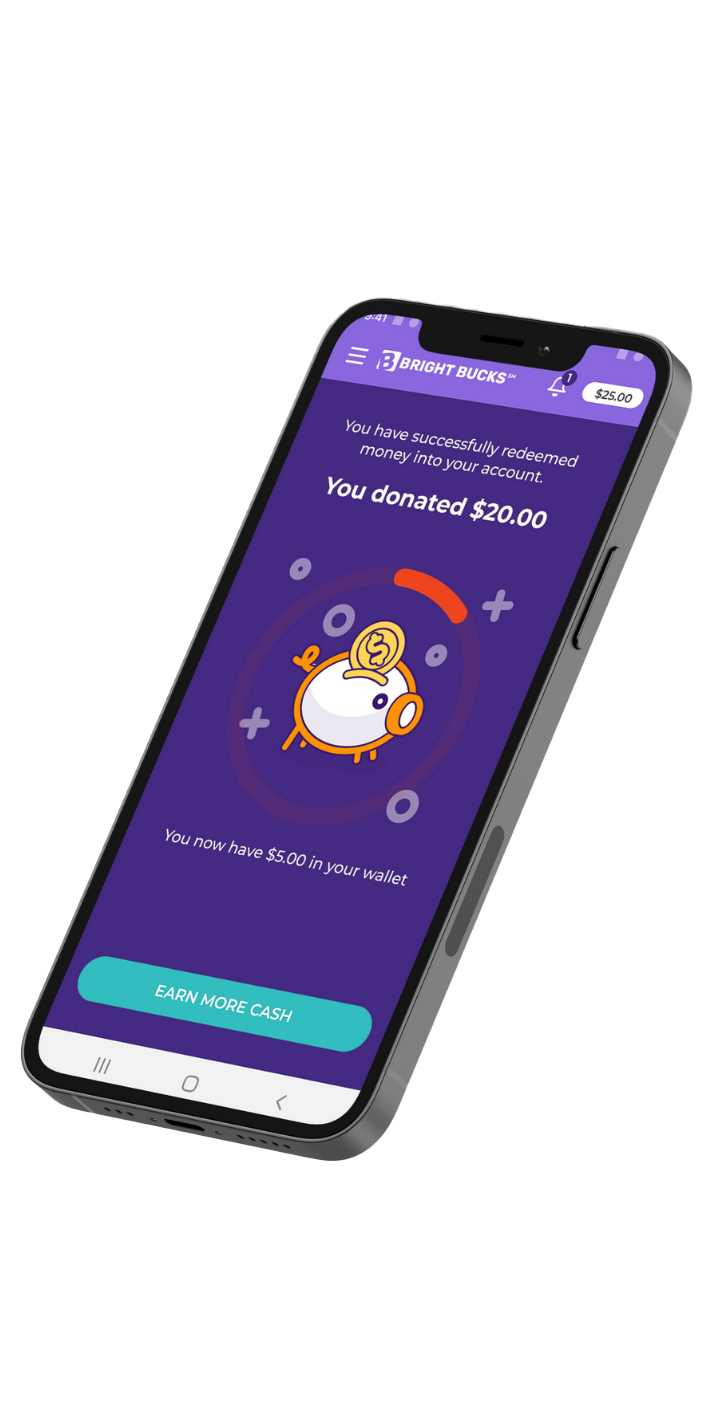 SSL Encryption
Our app is secured with 256-bit encryption to ensure your information is protected.
Data Safeguards
Bright Bucks does not store any credit or banking information. All credit card information is tokenized and vaulted.
Privacy
Bright Bucks does not sell personally identifiable information to any third party.
Account Authentication
We use Multi-Factor Authentication to prevent unauthorized access.
Why do we need your card?
BrightBucks connects securely with your credit or debit card to automatically give you cashback when you pay at stores or restaurants.